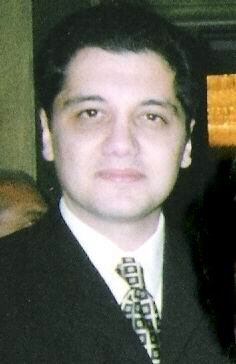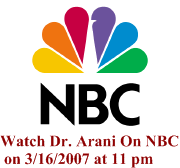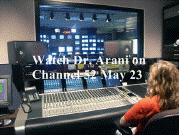 Watch Dr. Arani on Channel 52 News on May 23

Dr.Arani is licensed Physician (MD) with a special interest in diagnosing and treating Sexually Transmitted Diseases (STDs). He graduated from
RUSM Medical School and continued his postgraduate education and training In Maricopa Medical Center in Phoenix, Arizona, and the prestigious
Mayo Clinic and Hospital. He became received faculty appointment from Loma Linda University School of Medicine as an Instructor of Medicine
upon his graduation. He was promoted to Assistant clinical Professor of Medicine 1 year later. He founded one of the largest STD institute in
California and the U.S with new revolutionary approach which he is pioneer. He was recognized in this field quickly and has given expert input
as foremost pronoun physician to many news media network regarding various topic in STDs/HPV to this
date.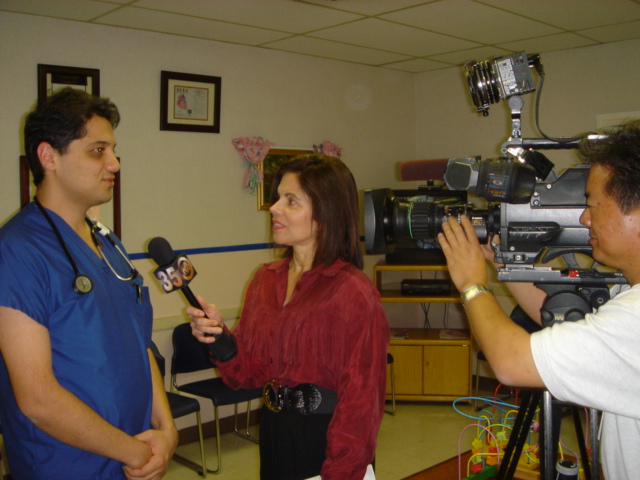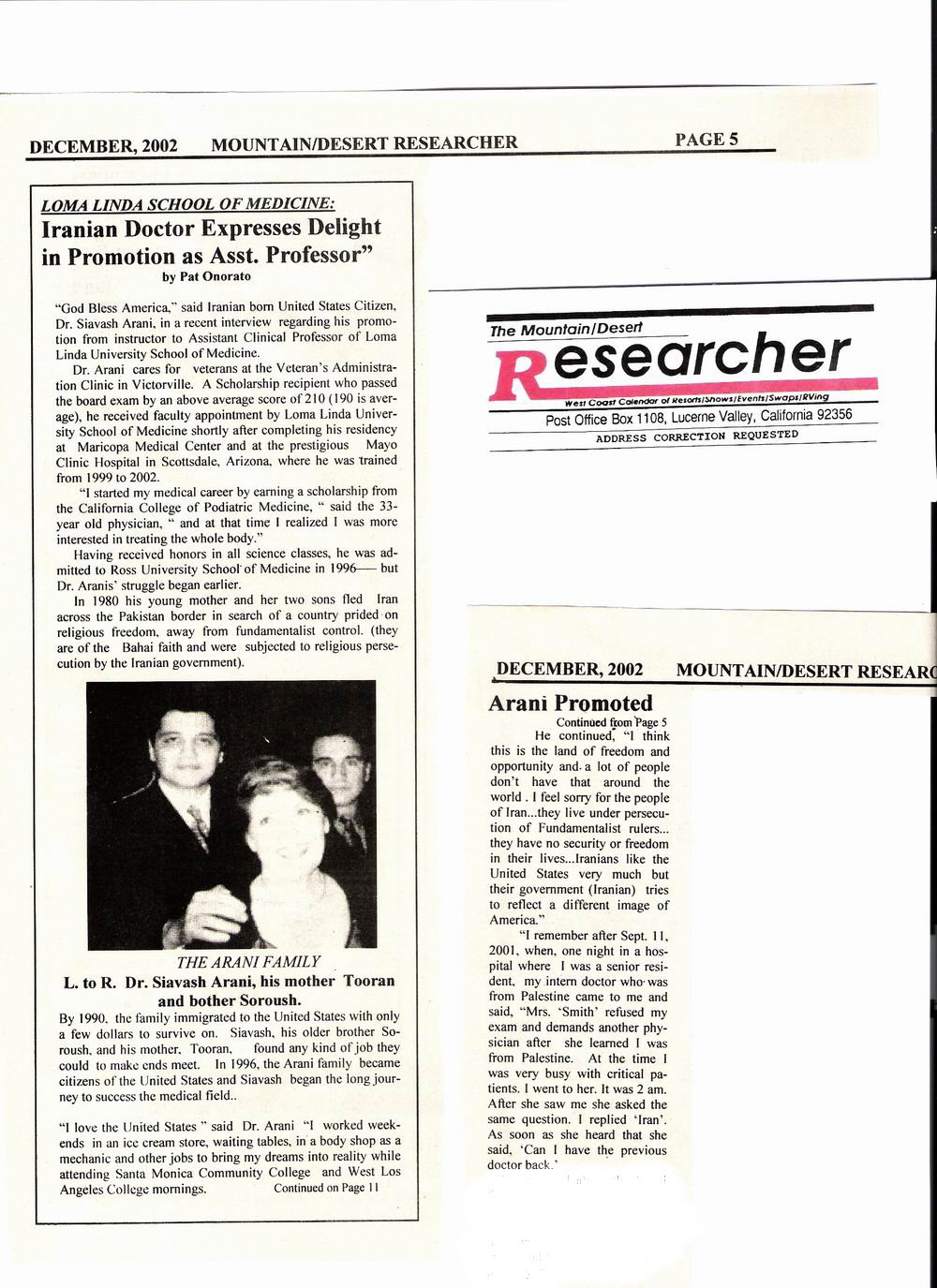 Dr. Arani with LA Weekly news Channel 35, Black entertainment channel BET, and NBC channel 4


I made my decision to become a physician in the waiting room of Los Angeles county hospital in 1990. We waited
7 hours that day just to find out that I had to bring my mother back another day. We had to wait for long time to get
her tested and longer time to get her result and follow up for the treatment. I decided to become a doctor
and try to make a difference with different vision. With the passion I had for public health and epidemic disease, my
main focus went on Sexually Transmitted Diseases. I worked tirelessly to offer something different to my patients and
that is sense of relief and no run around and waiting . Education, spending time with patient and being available to them
does not come easy with any busy physician schedule, but it is a must with us. Now, more than 20 years later, I brought
my dream somewhat into reality. That was a rewarding task and the greatest achievement of my life.

Diagnosing and treating Sexually Transmitted Diseases is very challenging
in our sexually active society. There are so many different diseases
which could get transmitted sexually. A Physician who diagnoses and treats STDs
must have experience, read and be up-to-date in this field. We could not eliminate but
we could minimize patient risk by encouraging safer sex. STD screening testing is helpful,
but we still could not be 100% sure as it is not practical to test for every single STI, however,
being careful of choosing partner, protection, rejecting risky behavior could have significant impact.
After all prevention is better than treatment.


Most STD patients are anxious and feel guilty. They think about their
spouse or partner(s). This makes them very different from other patients. We
understand these pressures and we do our best to help you in our institution with
quick service, answering your questions and concerns and helping with your
relationship(S) as well. Although STD is common, because you don't hear your
friends and family talking about their STD infections, you think you are the
only one who got it in the world! We assure you that you are not, and our
considerable experience will be invaluable to you."


SArani, M.D.
Former Assistant Professor of Medicine
Loma Linda University School Of Medicine