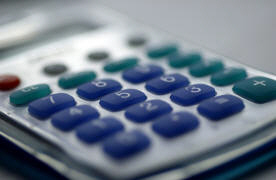 Low Price Doctor Consultation
Yes, our consultation Fee is only $50.00. It will cover your medical doctor (MD) consultation.
We are here to assist you with your common medical problems. You must call in advance for certain complaint in order to see if we can help you. For example, if you have worse headache of your life then must go to ER, or certain abdominal pain could be life threatening, or having malignancy (cancer), or if you have heart failure then you must speak to your primary care for help and guidance. We would like you to understand that what we offer is a great help for non-insured patients. We have helped Tens of thousands of patients to this date however, we are not hospital or health insurance or governmental institution such as county health, in certain situation we are not able to help you. We are not governmental or public funded so obviously we are not able to do free diagnostic test for you such as check your cholesterol or do mammogram or x-ray. In many instances you could get prescription for your condition such as ear infection and we have helped many patients to this date, however, we will not provide certain services such as requesting narcotic / pain killer for chronic pain, excuses and doctor note on demand for missing school, court date, work on previous days, chronic medical or psychiatric condition such Anxiety disorder, etc. We will inform you if we could assist you with your condition or not. If we can't help you then we will try to provide you with information on other facility such as Los Angeles County health facility.
Today's patient are unaware of the cost of their health care until they receive a bill later. In our clinic health cost will be openly provided to our patients so they will never face unexpected bill in mail. They would make educated cost effective health care decisions. Your advance permission is required for our service to you, so you will not get surprised by super bill and collection agency who cares less about your story.
For example, If you come to our clinic for nausea and dizziness and doctor think that you may need pregnancy test then staff will inform you that there will be $5.00 charge for the test. If you agree with pregnancy test then you know for sure that you pay only $5 for the test and not more and we do the test only upon your agreement. There is no pressure and there is no confusion.
We do not receive any governmental or social support.
Please read following article about rising health cost
http://articles.moneycentral.msn.com/Insurance/InsureYourHealth/MoreGoingWithoutHealthCare.aspx